It was our very last day in India (booooo!) and so we did a little walking around, got some brunch, and walked some more before having to return to the hotel to pack (bigger boooo! Do you know how many clothes fashion bloggers take with them regardless of whether they're taking pictures? Lots.)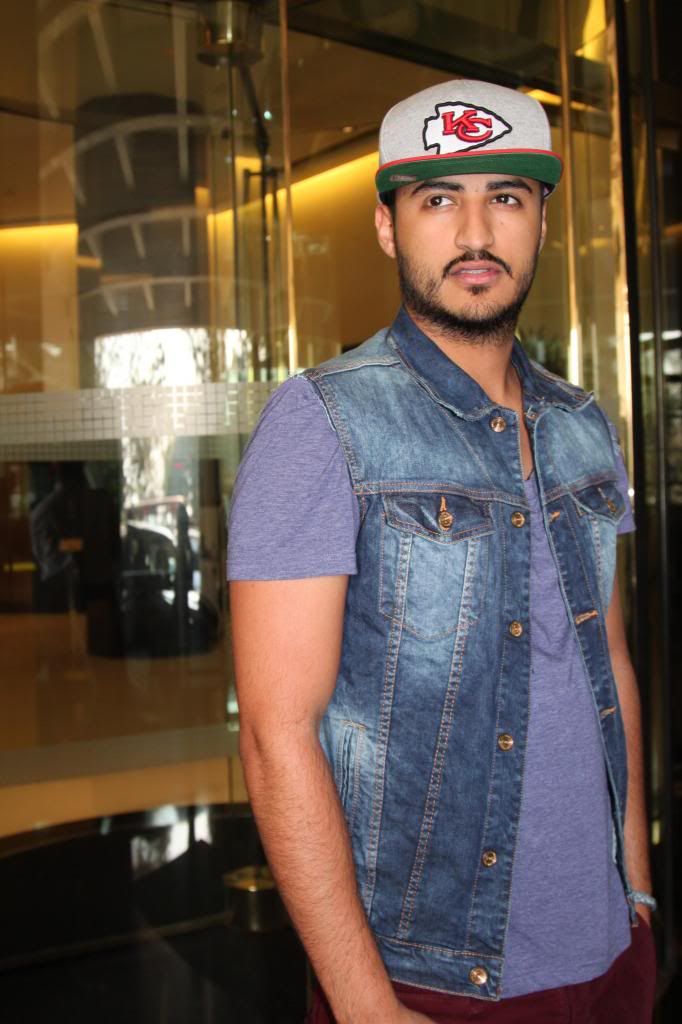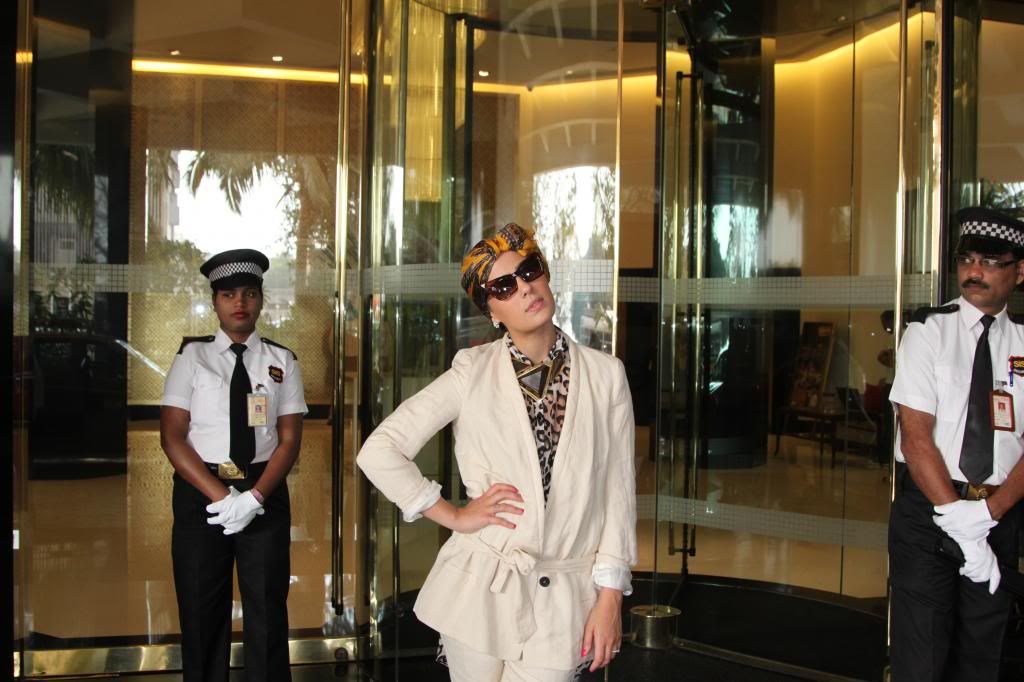 The boy at brunch!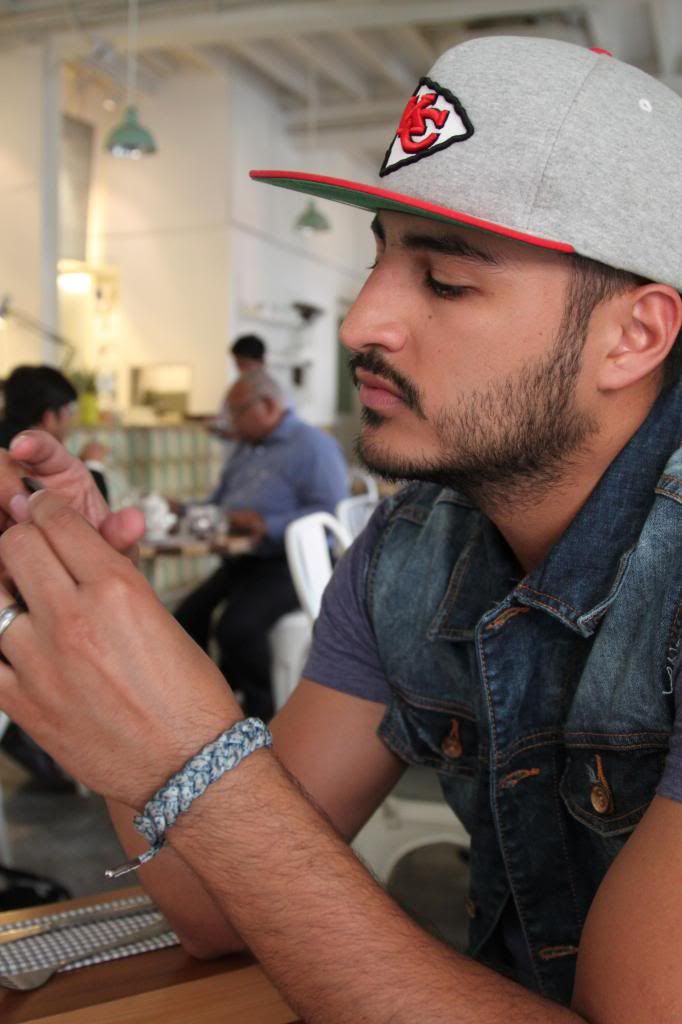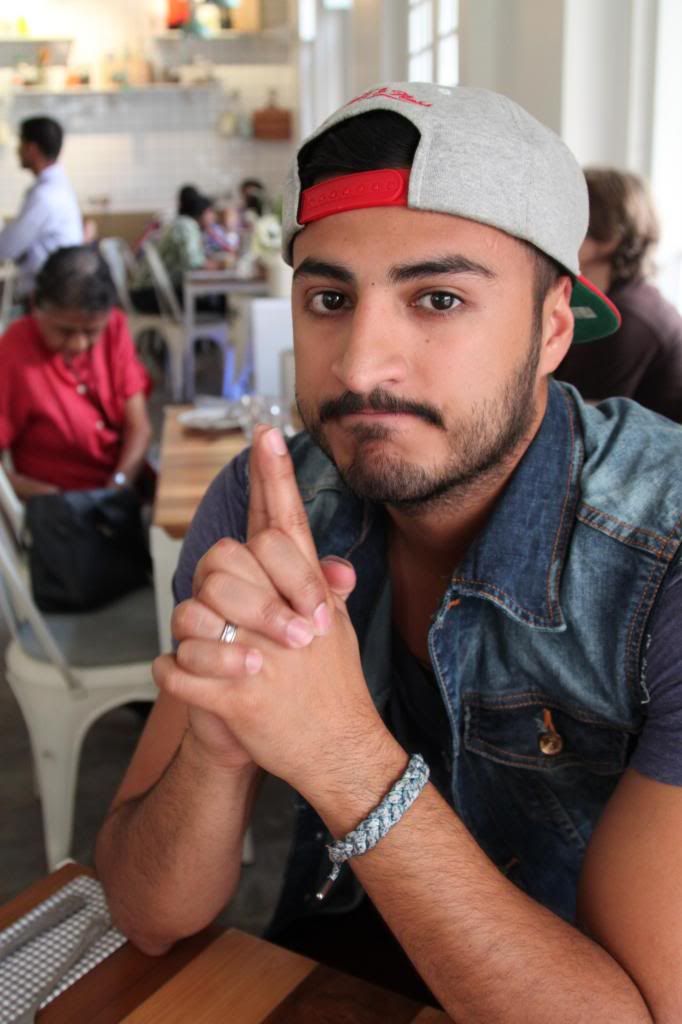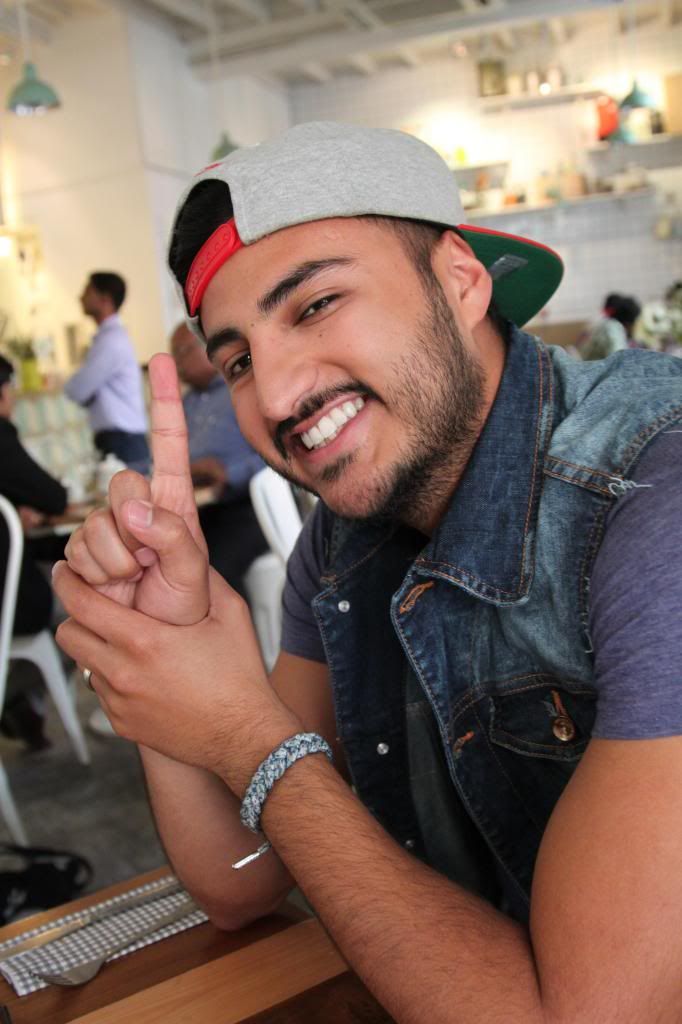 Trying out my new glasses from Bungalow 8 in Mumbai!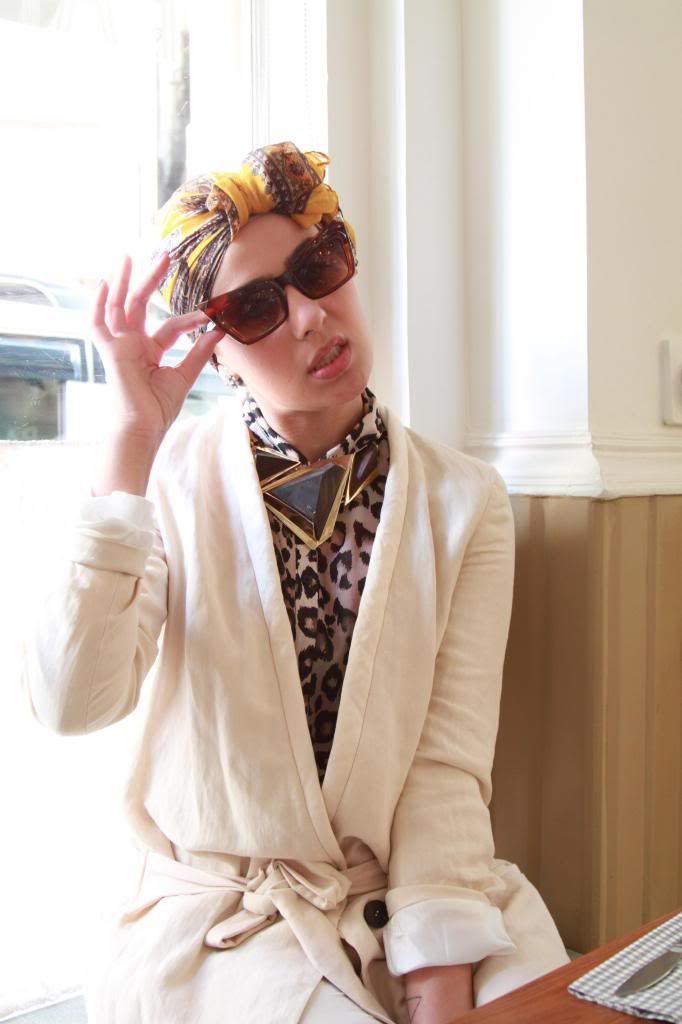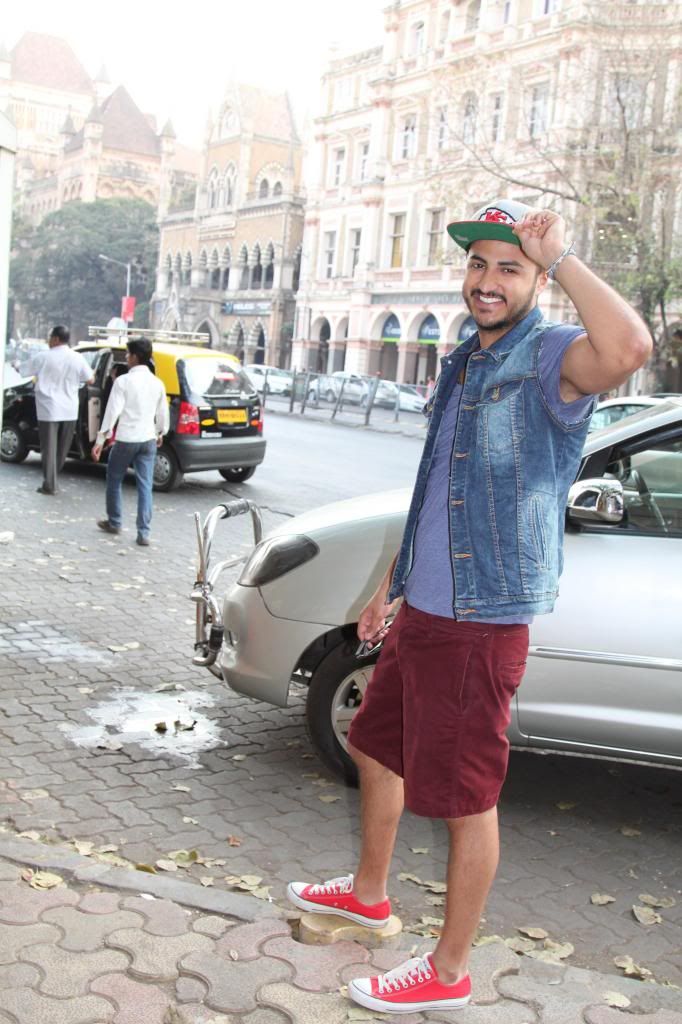 Definitely one of my favorite photos! It captures Mumbai!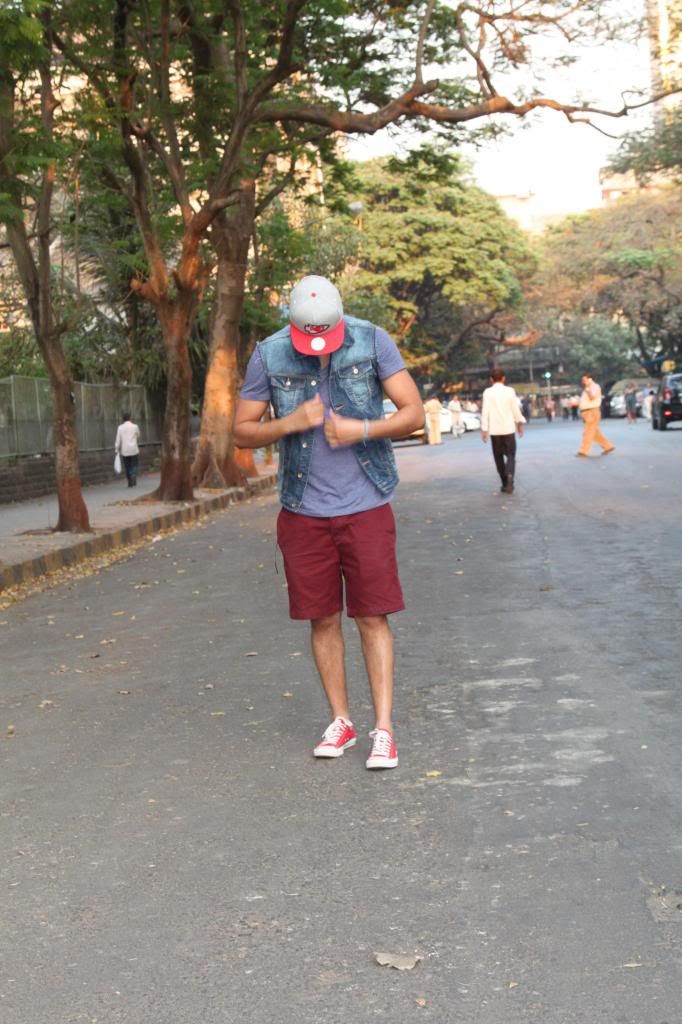 Check out that view! Beautiful!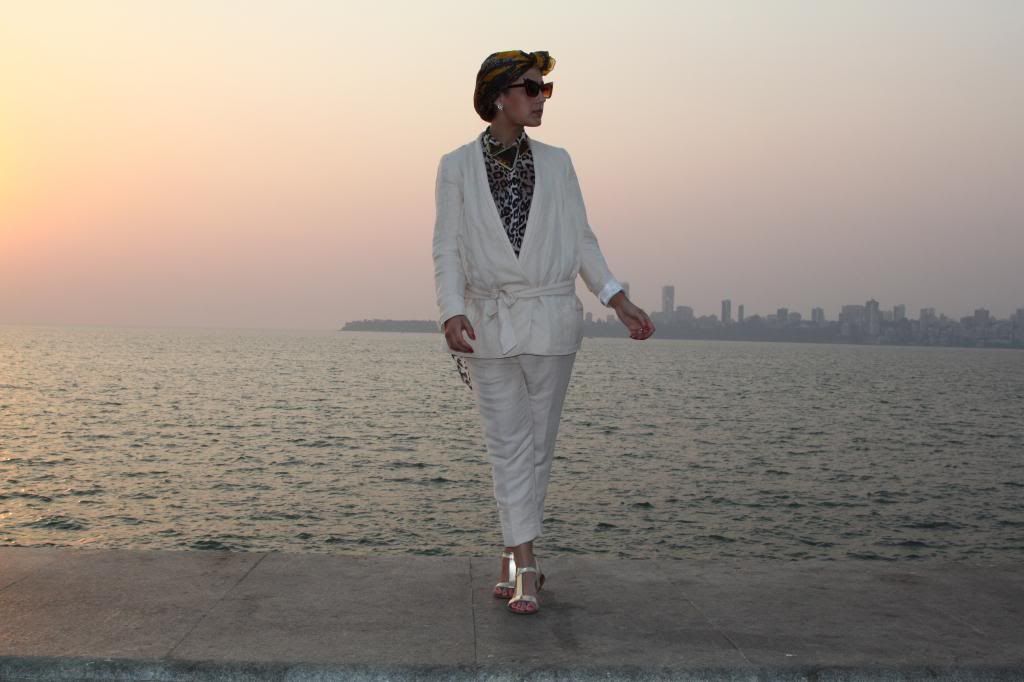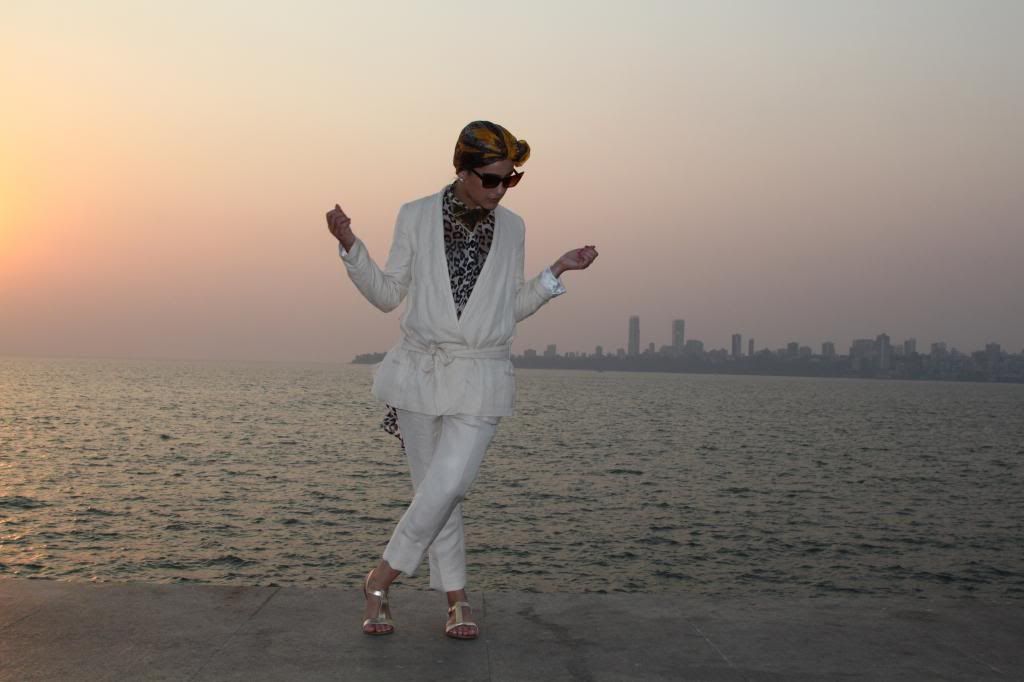 My Outfit Deets:
Pant suit: Zara
Shirt: H&M
Necklace: Valley Dez in Dubai
Shoes: Steve Madden
Glasses: Bungalow 8
His Outfit Deets:
Shorts: Abercrombie & Fitch
Shirt: Topshop
Vest: Zara
Shoes: Converse